Divine Goddess Weight Loss
Harnessing divine feminine power to create lasting weight loss
Brand New Learning Experience Available on Instant Download!

Five Audio Classes (mp3) + 34-page Workbook (pdf)

Don't miss this new opportunity to learn from
America's Weight Loss Catalyst, Pat Barone, MCC
STOP FIGHTING STOP STRUGGLING STOP REGAIN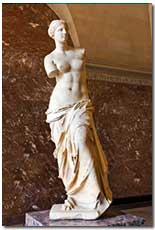 Let's face it. Weightloss programs, including bariatric surgery, have utterly failed when it comes to long-term success. Permanent weight loss is defined as weight loss sustained for 5+ years, and it happens extremely rarely.
But:
I have achieved permanent weight loss, losing and maintaining a 70+ lb. weight loss since the year 2000 and losing another 20 lbs. recently!
I've studied the science of weight loss for over 30 years.
I know it doesn't have to be a continual story of "lose and gain."
This new class, Divine Goddess Weight Loss, will help you see another way to approach nourishment, activity, weight and body image.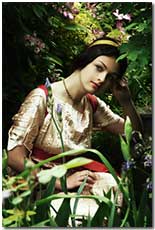 Understand masculine and feminine energy and how both aspects affect your own personal energy.
Learn how male and female energies create weight loss differently.
What subtle and overt messages create our attitudes about our bodies, our weight and our success?
Design your unique pathway to positive, healthy, permanent weight loss.
Harness your own endless, empowering, rejuvenating energy to create real change in your life.
Receive Five Empowering Audio Classes & 34 page workbook. Regular price $139 – as a Thank You for attending the "Your Path to Success Online Expo" enter coupon code SUCCESS upon checkout and receive an additional $20 off – your total $119!
with PAT BARONE, MCC
"America's Weight Loss Catalyst"
Every year, I teach more and more people how to empower themselves towards better health and permanent weight loss. I use my own experience of attaining permanent weight loss, as well as my professional training as a personal trainer, weight loss consultant, professional credentialed master coach and soul awareness healer.
Permanent weight loss is not about fighting, winning or losing; it is about release.
Permanent weight loss is not about willpower; it is about empowerment.
Permanent weight loss is not about attack; it is about accessing our deepest sustaining energy.
Permanent weight loss is not about hiding female sexuality; it is about expression.
What You Get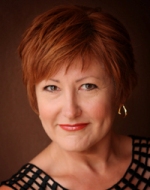 Five Hours of Dynamic Programming with Pat
You will learn material available nowhere else and be challenged by the class experience.
Class 1 – Energy and its Role in Our "Diet World"
Class 2 – Personal Energy Assessment and Work
Class 3 – Divine Feminine Nourishment and Activity
Class 4 – Sexuality and Sexual Expression
Class 5 – Embracing the Divine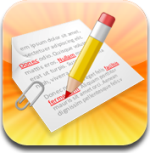 Powerful Exercises, Forms and Worksheets
Your downloadable/printable workbook contains forms for taking notes on each segment of the course as well as written homework assignments to take your learning to a new height. You can print the workbook (perfect for inclusion in a 3-ring binder) to create an invaluable resource for the future or fill it out right on your computer!
Learn a positive, affirming approach to permanent weight loss that honors your deepest female values and emotions.
Don't forget to enter your coupon code SUCCESS for an additional $20 off – your total $119! Discount given at checkout.

Pat Barone has defied all the odds life stacked against her and lived to tell her tale. The child of a southern belle food addict and an American Indian alcoholic, she often felt addiction was the only possible way to live. Much of her life was spent watching family drama playing out through the rear window of a car on a dusty Texas road. Apparently, she mistook this vista as a movie screen and thought it was a sign to pursue filmmaking, because her fixation took her to New York City, where she got her master's degree in filmmaking from New York University. She worked in the film business until she determined a master's degree actually prepared her for more evolved tasks than making producer's beds for their noon trysts with Warren Beatty. She has learned to live life backwards, dropping off baggage and bad attitudes along the way. When not writing, you can find her teaching and practicing yoga, tweeting about the New York Yankees, or at the movies. A true renaissance spirit, she has earned a living as a pizza waitress, film extra, assistant producer, camera operator, documentary filmmaker, paralegal, police officer, hairdresser, diamontologist and jewelry designer, data entry operator, editor, film critic, yoga teacher, personal trainer and professional coach. Pat met her spiritual guide at age 25, and has been healing herself and the world ever since. She sings with abandon, even though it scares small children and every form of animal life.Connect with Pat:


Contact info:
Pat Barone, MCC, BCC
Catalyst Coaching LLC
www.patbarone.com
608-231-6750