Radical Self-Love!
Pat Barone's
Radical Self-Love!

Develop a radical loving relationship with YOU!
Via Teleseminar – Convenient Wherever You Live!
Six Weeks – Wednesdays at 7p central time
Class Dates:  May 13, 20, 27 and June 3, 10 and 17
Don't miss this new opportunity to learn from
Master Credentialed Coach Pat Barone
Do you feel you run in circles, trying to find the key to life?
Do you hope and wish other people will fill your empty heart?
Do you often find it hard to understand yourself and your actions?
Do you compare, criticize and berate yourself mentally?
Do you feel undeserving or maybe even unlovable?
It's time for a dose of Radical Self-Love! This new teleseminar class will teach you concepts, process and tools you've never learned anywhere!
Understand your needs for love on a new level.
Explore relationship – to your self, your body and others.
Cure negative self-talk.
Learn the radical way of self-love.
Increase awareness of your preciousness in this world.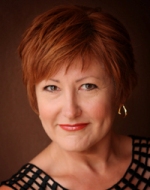 Join me for

Radical Self-Love!
My quest for permanent weight loss led me to lose 92 lbs and
sustain that weight loss for 15 years,
but it didn't prepare me for the real journey's end – self-love.
Many people make changes in their lives, but, without the support of self-love,
revert to their old patterns and habits, wiping out their victories!
You will learn material available nowhere else!
Class 1 – Introduction to Radical Self-Love – Empowerment that Frees You
Class 2 – Letting Go of Common Cultural Concepts & Familial Training
Class 3 – Loving Your Self (Mental Discipline)
Class 4 – Loving Your Body (Physical Discipline)
Class 5 – Loving Others (Energy Discipline)
Class 6 – Embracing Change
Each class is approximately 75 minutes long. You'll receive notes and worksheets ahead of each class to support your learning.
Every class is recorded so, if you must miss one, you can listen later! Although you will miss group interaction, you can take the course via recording if you prefer.
Your Investment in Radical Self-Love = $349

Register

now

and save!
Earlybird rate is

$249
You don't have to wait another minute to start improving your relationship with your self and others! Learn the practice of Radical Self-Love with Pat Barone, Master Credentialed Coach and former food addict who has healed herself.
If you have questions, don't hesitate to email Pat at patbarone(at)earthlink.net or call the office at 6-0-eight-two-three-1-0-3-two-one.
Connect with Pat:


Contact info:
Pat Barone, MCC, BCC
Catalyst Coaching LLC
www.patbarone.com
608-two-31-six-seven-50