The Power of Intention Workshop
Translating the Heart's Deepest Yearning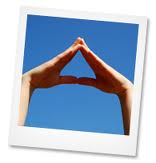 Do you want true change in 2013?
Live bigger than resolutions. Find your heart's deepest yearning and create a powerful intention for your life.
Everyone has things they want to change in their life; relationships, food, weight, getting out of debt, spending time with family. Around this time of year, many of us develop enthusiastic resolutions in order to make changes in our habits. However, we often fail within a short time of making resolutions and give up on the change we want to see in our lives.
Where: Dragonfly Hot Yoga, 6227 McKee Rd. Fitchburg, WI
When: Saturday, January 5, 2012 • 2:30pm – 4:00pm
Availability for this class is extremely limited.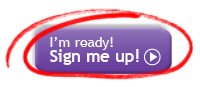 Only $25 • Dragonfly Hot Yoga Members get an additional 10% discount!
This workshop will start with a special aromatherapy Chakra Flow sequence that will free your body of any negative emotions you are holding onto. Then you will partake in a relaxing meditation to clear your mind and discover the intention that most accurately reflects your desires. Finally there will be a short breakout into small groups and then we will all seal our intentions for the New Year together.