enLIGHTen Your Life™
A new group is forming soon. Don't miss this opportunity! Sign up below to be added to the waiting list. You'll also receive my Free 5-part class to find out if you're ready for the enLIGHTen Your Life™ course.
Catalyst Mastermind Class for Permanent Weight Loss
Will you be one of the 6-10 eager, intelligent people that I
hand-pick to join my 45-week permanent weight loss program?
It's a big commitment yet you won't be the same afterward.
The next group is forming soon.
Contact Pat if you want to be part of this
remarkable learning and growth experience.
Convenient from anywhere! All calls are recorded if you must miss one.
Have you lost weight and regained it over and over?
Do you fear losing weight because you experience pain, deprivation or fear when you try dieting?
Does all the conflicting weightloss information confuse and frustrate you?
Do you look in the mirror and know the reflection isn't the "true you"?
Has your weight begun to affect your health, your personal life or your confidence in yourself?
Do you crave permanent weight loss?
Permanent Weight Loss is What I Teach
Think about it. How many people do you know who have lost substantial weight (over 25 lbs) and kept that weight off for more than 5 years? (Five years is the medical marker for permanent weight loss.)
Why don't you know many people who have accomplished that? Because it's rare. I had no idea how rare it was until I decided to do it!
After years at the medical school library, in university nutrition courses, and earning multiple certifications in personal training, weight management consulting and professional coaching, I began to help people achieve just what you've always dreamed of: permanent weight loss.
Catalyst Coaching is literally changing the way we perceive weight loss in our society, and having positive impact on the percentages of people who both lose weight and keep it off.
"The best money I ever spent…"
"The group empowered me in ways I did not expect. It was worth every minute of it. The best money I ever spent. You'll never be the same afterwards." — N.M.
It's time to leave the struggle behind and get to the heart
of the matter. Don't allow your goals to slip further away with each passing day!
I designed the enLIGHTen Your Life! mastermind coaching program as a holistic approach which addresses ALL OF YOU: the physical, the mental, the emotional and the spiritual.
This one-year program helps you:
Discover hidden blocks to weight loss
Transform your relationship with food
Learn the healthiest way to eat for your lifestyle
Release limiting beliefs like "it's hard" or "I can't seem to lose weight"
Get past fear and "hard-to-feel" emotions
Find your life purpose and develop a deeper connection to yourself!
Hear past group members discuss their experience!
Listen to Faith's Experience
I believe anxiety, fear and shame around weight gets in the way of sustained progress toward a weight loss goal. Often, weight becomes a reason for not living your dreams, sharing your gifts, or fulfilling your potential. I know this was true for me for a long time. It shouldn't be so hard!
When I finally decided to lose weight, I knew I didn't want to do it over and over again. I wanted to do it for good! After all, I had lost weight 15 or 20 times, only to have the weight return. I knew there was something I didn't know. I went on a quest for the real truth about weight loss.
Not only did I discover why no one tells us about permanent weight loss, I learned very few people understand it at all.
In the past ten years, I've educated doctors, bariatric surgeons, psychiatrists, personal trainers, gym owners, nurses and nutritionists about permanent weight loss: the science of it, the mind of it, the heart and soul of it.
It's Not About Food!
I've kept my 90+ lb. weight loss off since the year 2000 and I've lost even more in the past year! It's the only type of weight loss I'm interested in and all I teach. My personal ethics would allow no less.
Focusing on food is deceptive. We will learn about using food in a positive way, but we'll be looking underneath that smokescreen to solve the underlying problems and roadblocks to lasting change.
Learn to feed yourself for fuel and energy, not for numbing feelings or for unconscious stress relief. That's powerful!
"I truly feel like a different person…"
"It is hard to really document the changes in my life and in myself since beginning to work with Pat. I truly feel like a different person. Certainly I look different, and that is important, but it is the way I feel about myself that is so different." — Megan Williamson
Is this how you're dealing with your weight?
Diet Mentality Checklist:

You own very few full-length mirrors and make it a point to focus on yourself from the neck up.

You tell yourself that you have to do something about your weight but you never do.

You think of yourself as "on" or "off" a diet at all times. When you're "on", you feel deprived. When you're "off", you feel guilty and "bad."

You love food. Food makes you feel loved and cared for. You don't think you could live without using it as a coping mechanism.

You tell yourself that people should love you as you are, no matter how much you weigh, but you don't love yourself.

You avoid social occasions, making new friends, dating or intimate relationships because of your weight.

You feel your excess weight is attributable to circumstances around you: an unhappy marriage, family difficulty, tragic past occurrences, cruelty you have suffered, stress in the workplace, etc.

You pretend your weight doesn't bother you and often act defensive about it.

You binge eat when emotions are too hard to handle. Sometimes, you binge eat without knowing why.
…and the best one…

You diet over and over but never keep the weight off.
Hear past group members discuss their experience!
Listen to Catherine's Experience
Being Part of a Group
To be successful, ally yourself with other successful people. Over the years, I've perfected my group approach to educate, stimulate and encourage you to end addictive behavior with food and find a new way of living.
Each group is unique and grows into a supportive entity with its own personality.
I've worked with bariatric surgery patients who want every possibility of keeping their weight off (statistics now show 66% of bypass surgery patients regain their weight).
I've worked with people who have never attempted weight loss before.
And, I've worked with those who have struggled valiantly with their weight for 10, 20, 30 years.
You're not alone! A group is a dynamic endeavor. You'll feel the support from others and learn from their actions. This is not, however, simply a support group where you unload your "junk" – it's a learning and coaching environment geared toward helping you see the mind games you play and rid yourself of excuses, sabotage, negative thinking and poor decision-making.
Hear past group members discuss their experience!
Listen to Past Group Members
Nothing could be easier!
the enLIGHTen Your Life! mastermind course takes place via bridgeline conference call. You'll call a given number each week and we'll all be linked for the duration of the coaching session.
You can call from anywhere (office, home, or while traveling). People from all over the world have taken this mastermind course in the past nine years.
All our calls are recorded so you can access the recording if you miss one, so you never have to worry about missing program content!
Homework assignments are sent via email.
The program has 45 segments – depending on holidays and my vacation schedule, it will last approximately 10 months.
NOW is a great time to start!
What You Get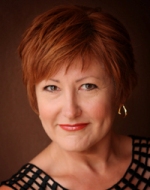 Four Hours (Each Month) of Dynamic Programming with Pat
Each section of the program – Physical, Mental, Emotional, Spiritual – takes you step by step through the layers that lead to permanent weight loss. I'll give you my unqualified support and all the facts I learned as I lost over 70 lbs.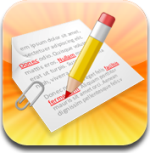 Powerful Exercises, Forms and Worksheets
All worksheets and forms are perfect for inclusion in a 3-ring binder. At the end of the course, you have a personal record of your progress plus an invaluable resource for the future.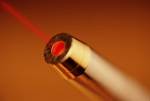 Two Hours (Each Month) of Laser Coaching In Group Sessions
Each week, Pat will coach 1-2 group members on specific topics where they are experiencing difficulty or resistance. Invaluable for the coachee, perhaps even more enlightening for those who witness the power of coaching for their classmates.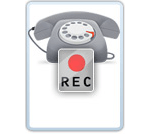 Recordings of Each Lesson
You never have to worry about missing a group meeting. Easy access to recordings keep you up-to-date at all times.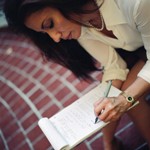 Class Summaries and Notes
After each class, you'll receive Call Notes on that week's lessons. You don't have to concentrate on taking notes – you'll receive them via email right after the call!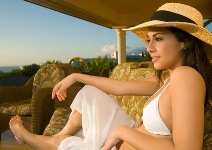 Bonus Calls!
We'll do several bonus special topic calls, like "Preparing for the Holidays" and "Sex and Weight Loss."
Hear past group members discuss their experience!
Listen to Sharon's Experience
What You'll Accomplish:
Become a powerful decision-maker
Trade unconscious living and eating for conscious choice
Build effective boundaries with friends, family, coworkers
Overcome excuses, denial and procrastination
Create new habits and beliefs that build health and vitality
Learn your chief sabotaging tendencies and get out of your own way!
Smash negative thinking patterns
Uncover the reasons for emotional eating and change your responses
Deepen the connection to your spiritual self and discover your life purpose
and access….
Accountability, both from Pat and the group
Countless tips and tools – useful in thousands of situations
A source of strength and motivation like you've never felt before
Here's your opportunity to invest in your future…
Because I teach every student personally, and there is only one of me, this is a rare opportunity.  You can make this the year you make huge leap towards your dreams!
This Mastermind Group is a chance for you to access my experience and talents at a fraction of the cost I charge for one-on-one coaching.
Make no mistake! We are talking about your health and your future. What price would you put on that? What would you pay for an extra 5, 10, 15 or 20 years of life? What would it cost to have a better quality of life for the rest of your life?

The cost for the enLIGHTen Your Life! group coaching program is $345 per month if automatically billed for 10 months. The first and last month's fees are charged upon registration and months 2-9 are automatically charged on the 25th of the month for each upcoming month. (Example: your credit card will be automatically charged on Aug. 25 for September's fees.)
This is a huge savings over individual coaching rates! If you've always wanted a coach but have felt you couldn't afford it, this is a tremendous opportunity for you to work with one of the nation's leaders in weight loss coaching at truly affordable rates.
"I crushed… the old negative mental blocks…"
"If I had known what was possible, with so little deprivation and pain, I'd have done your class a long time ago Pat. My mind had made losing weight into a HUGE thing because I'd failed so many times. You helped me see I hadn't failed, my methods had. I also crushed, absolutely crushed, the old negative mental blocks that held me stuck so long. Thank you for this fabulous program!" — K.E.
What's your "latte factor"?
We all make excuses when it comes to spending money on ourselves but many past participants find they save enough money when they stop using excess food and "reward eating", they easily pay for the course.
The average "latte factor" is $95 a month! Throw in a couple restaurant meals and some fast food and you're easily up to $200-250 a month.
So, funnel that mindless spending into an educational experience that will last you a lifetime! Invest in YOU.
Get a new perspective with the help of a professional weightloss coach who can get you into action. Learn why you don't have to settle for a number on your scale that doesn't reflect who you really are!
"…motivating, exciting and inspiring…"
Pat Barone is a unique and wonderful person that is making a difference in a great many people's lives. Pat has developed a format for coaching with people who are ready to tackle losing weight for the last time. In other words, permanent weight loss. I know anyone who decides to take advantage of this opportunity will come out of the experience feeling better about themselves. The groups are done on the phone so you do not need to show up any place and if you are very busy and/or travel a great deal you will not have to worry about missing a call. You can call in from anywhere.Pat helped me to see my eating and weight loss from a completely different perspective than ever before and I have been successful in losing weight without feeling deprived or being "on a diet." I participated in her year long group and found it supportive, nurturing, positive, informative, motivational, exciting, and inspiring. Each week I looked forward to our group phone call because I knew I would leave with some great gift from the universe.If you are ready to look at how you can lose weight in a supportive and positive way, I highly recommend that you take a look at her offerings and join her group. — Sharon Schwartz
What are you waiting for? Do something truly positive for yourself today!
Two ways to get an even better price!
One Convenient Payment: By paying in 10 monthly payments of $345, the group will cost you $3450, far less than programs at many spas, wellness centers and "fat farms." These institutions often charge $9995 for programs that last 6 weeks, offer far less material and utilize teachers who have never lost weight permanently! The average cost of a group coaching program with a Master Certified Coach is $1495 for only 8 weeks!
To give you further reward for your commitment, you can pay for your group coaching experience in advance, and save $455! You'll pay only $2995!
You may be able to save further by using your Health Flex Account or taking a tax deduction if you deduct medical expenses. Your physician will need to write a prescription directing you to access a program to aid weight loss. Every individual's situation is different, so check with your accountant or Flex Spending Account coordinator regarding this.
Don't spend another moment frustrated or unhappy with your weight.


If you're interested in setting up a payment plan, please contact Pat.
Upon payment, you'll receive registration forms via email to get started on your journey to permanent weight loss.
Stop working too hard to lose weight only to see it rebound!
I invite you to join me now for this amazing program. I've honed it through the years to help you work through each of the layers that must change to develop lasting change.
Ninety-nine percent of all weight loss formulas and approaches address the physical aspect of weight loss ONLY. I've designed this mastermind group approach to unfold beautifully yet logically through all the layers: physical, mental, emotional and spiritual.
Can you sense how exciting it will be to let go of old,
unworkable ideas and beliefs and find a new way of living?
We're going to have a very gratifying experience.
In 1995, my younger sister died at the age of 37, due to her dogged pursuit of being thin. That horrifying experience taught me health is the only wealth there is. Nothing matters without it.
Don't hesitate! Join me for the experience of a lifetime!
Best of Success

P.S. Please contact me if you need further information or wish to be considered for the next class!  We'll set up a short, informal interview and you can get clear on your next step. Email me or call 608-231-6750.